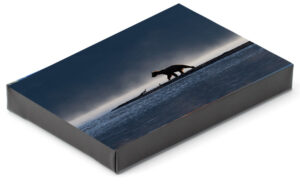 Canvas prints are typically done with a kiln-dried pine frame, 0.75″ depth, and including hanging hardware.  The edges will be black unless you specify that you want the image to wrap around to the edges.  I can also do 1.5″ and 2.0″ depth for an additional charge.
Metal prints are printed on aluminum sheet and include hanging hardware.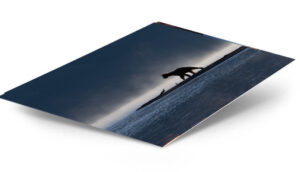 Paper prints do not include framing or matting, as both are very much a personal, subjective choice.  You have a choice of standard photographic paper, or fine art prints using premium archival ink on 107 lb (290gsm), 90% bamboo fiber, 10% cotton paper.
Whatever you order, I want you to be happy with your purchase, and I am thrilled that you have invited my work into your home.  I always love to see my work on a customer's wall, so feel free to send along your photos of the print in your home.
When you submit an order, please note that depending on the particular image, some cropping of the image is inevitable.  When ordering certain print sizes, it helps to understand why and how each image will be affected when printing.  The image sizes listed on the price lists are the most commonly available, but I am happy to work with you on custom sizes to fit your particular space. If you are concerned about it fitting your needs, please contact me through the email icon at the bottom of this page about the aspect ratio of the particular image that interests you.
Aspect ratio is simply a measurement of a photo's width to height. Most images come out of my cameras at a 3:2 ratio, and when editing the images, I try to stick to either a 3:2 aspect ratio, or a 4:5 aspect ratio.   Depending on the image, though, the aspect ratio may be different, particularly for panoramic images.  When you wish to purchase a print of a specific size, any print size that is not a 3:2 or 4:5 ratio may be cropped.
Also, due to the editing process, some images do not reproduce well at large sizes.  Please contact me before placing any orders for prints larger than 24×36 inches.  I can provide you a proof of an image before ordering if you have any questions.